Akins High School Band
Austin, TX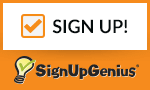 Current News & Information
"Through camaraderie and dedication...a legacy of excellence."
Wind Symphony Important Dates Available
January 11, 2017 8:57am
Click here to see important Wind Symphony dates for the Spring 2017 semester.
Santa Fe 2017 Trip Page is Up
January 11, 2017 10:34pm
Information regarding Santa Fe is now available on the Members page under Santa Fe 2017. More information will be coming in the next several weeks! Keep checking back for a packing list, itinerary, etc.
Packing List and Ski Gear Information for Santa Fe
January 12, 2017 10:48pm
Packing lists and information regarding ski gear are now available on the Santa Fe page. This information includes links to clothing/gear rental sites.
Weekly Newsletter for 1/16/17 to 1/22/17 is Available
January 16, 2017 4:51pm
The weekly newsletter is availble here.